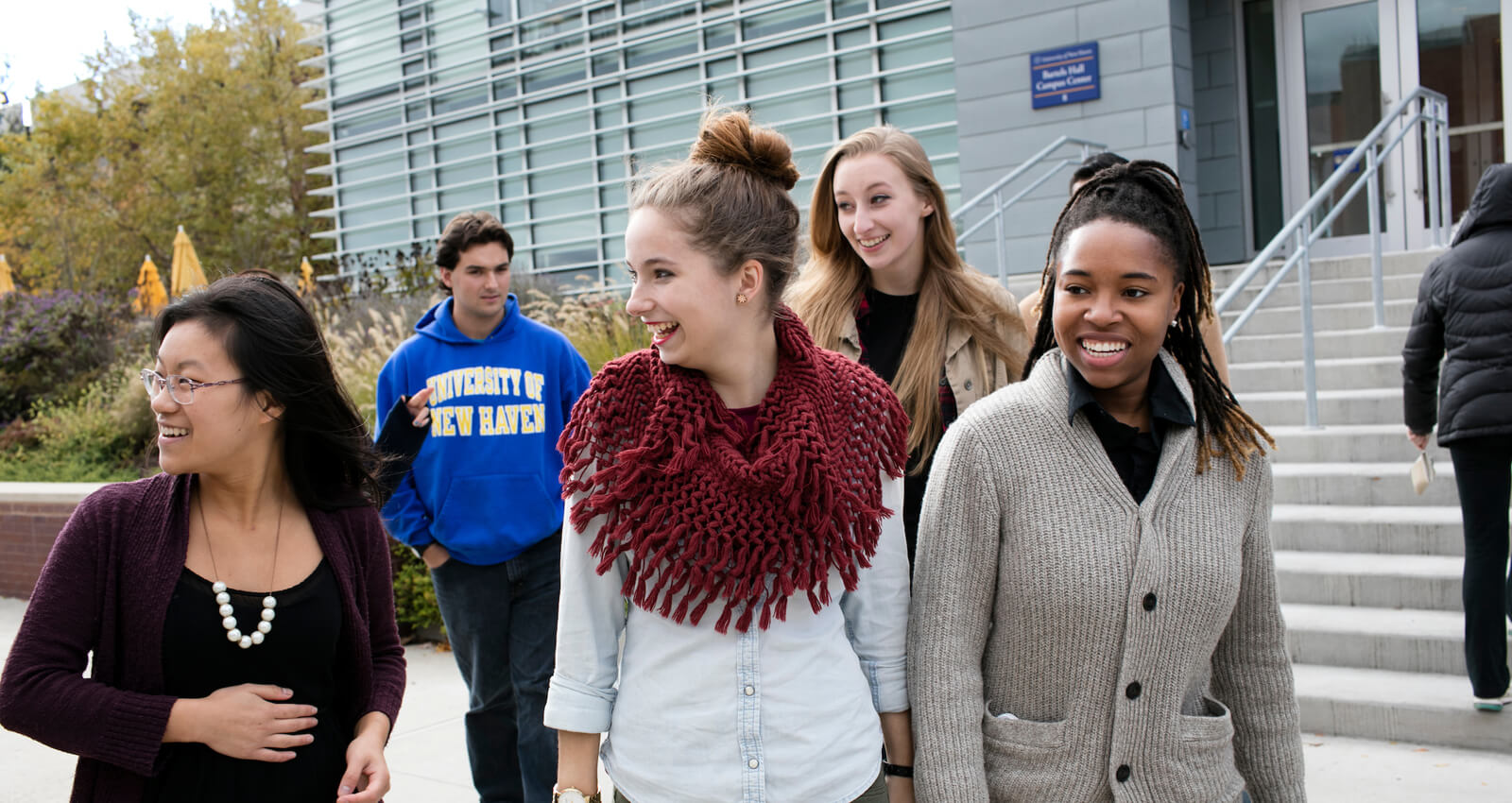 Accepted Student Celebration & Signing Day 
Please Note: Our Accepted Student Days have concluded for the Spring 2022 semester. 

Congratulations on your acceptance to the University of New Haven! We invite you and your family to join us on campus for an exciting day to celebrate your acceptance.

Our Accepted Student Celebration & Signing Day- All Colleges and Programs will include opportunities to meet with admissions representative and members of our campus offices and resources, connect with faculty from your program, take a walking campus tour with one of our Charger Ambassadors, connect with our student clubs and organizations, and enjoy lunch, as well as have a chance to "Make it Official" at our signing table with Charlie the Charger!

This event is exclusive to students who have been accepted into the University of New Haven. Please note that each student will be allowed to bring up to two guests with them to campus. (a total party of 3)

When prompted to register for the event, please use your email address and password for your Accepted Student Portal. The password was emailed to you upon your acceptance. 

Unsure of which college/school your program is in? Click here to look up your major!
COVID Regulations

During your visit, masks are optional for those who are fully vaccinated. We require those who are not vaccinated to always wear a mask indoors. We require visitors to be vaccinated and boosted against COVID-19 (or have an approved medical exemption) and you may be required to present your vaccination card upon arrival to campus.

Please note that although mandates and requirements are not currently in place in Connecticut, Connecticut residents and travelers to Connecticut should follow travel-related guidance from the Centers for Disease Control and Prevention (CDC) and the Connecticut Department of Public Health (CT DPH). More information about Travel Advisory requirements for Connecticut can be found here.

On the day of your visit and prior to traveling to campus, please check your temperature. If you have an elevated temperature, please take the proper steps as recommended by the CDC. We ask that anyone experiencing COVID-like symptoms or who has had a positive COVID-19 test in the 10 days prior to their planned arrival do not take part in this on-campus visit opportunity. Please view our virtual visit opportunities.

We understand that sometimes plans change. If you are no longer able to join us, please send an email to admissions@newhaven.edu.

We look forward to bringing you an exciting experience and showing you how the University of New Haven may be the best fit for you! 
Talk to an Admissions Counselor
For questions, please contact:
Hannah Glynn
Events Coordinator 
(203) 780-1592
HGlynn@newhaven.edu