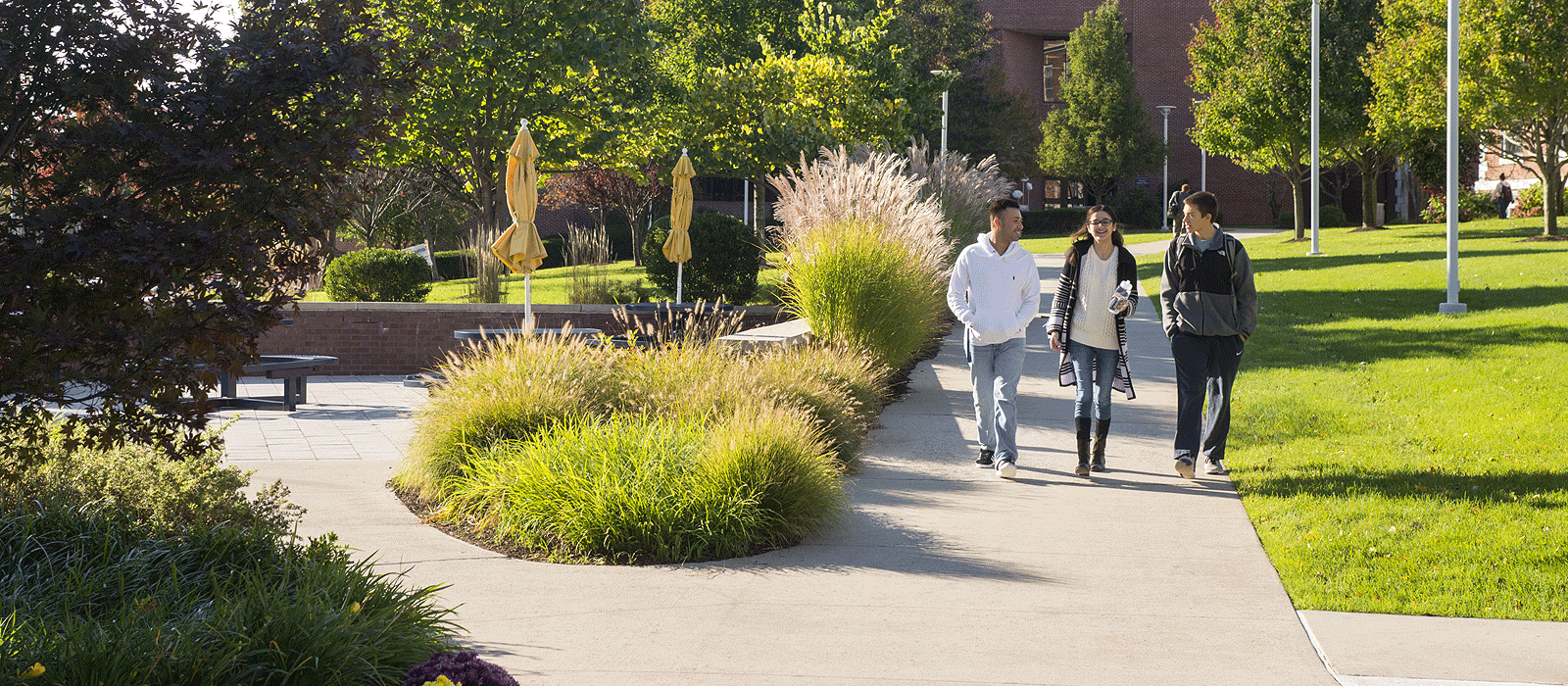 Regional Receptions
Thank you for your interest in the University of New Haven, and congratulations if you are a newly accepted student to the University of New Haven! We invite you and your family to join us at a hotel near you for light refreshments and a presentation about the many reasons the University of New Haven is the best place for you. You will hear from faculty, staff, and alumni in addition to meeting with other students from your area. Refreshments will be served promptly at 6:30 p.m., and the event will last approximately two hours. Each student will be allowed to bring up to two guests with them to the event. (a total party of 3)
Please note that our events in Uniondale, NY, Mahwah, NJ, and Worcester, MA, are exclusive to students who have been accepted into the University of New Haven. When prompted to register for the event, please use your email address and password for your Accepted Student Portal. The password was emailed to you upon your acceptance. 

We invite both accepted students, and prospective students who are beginning their college search, to join us at our San Juan, PR event.
COVID Regulations

During your visit, masks are optional for those who are fully vaccinated. We require those who are not vaccinated to wear a mask indoors, especially within our resident halls, and to showproof of a negative COVID-19 PCR or viral antigen test taken within 72 hours prior to your visit to campus. Please bring either your physical vaccination card or a photo of your card with a picture I.D. to serve as proof of vaccination.

At-home tests are acceptable with the name of testee written on the test, the date the test was taken, and test brand name included with a picture of the results.

Please note that although mandates and requirements are not currently in place in Connecticut, Connecticut residents and travelers to Connecticut should follow travel-related guidance from the Centers for Disease Control and Prevention (CDC) and the Connecticut Department of Public Health (CT DPH). More information about Travel Advisory requirements for Connecticut can be found here.

On the day of your visit and prior to traveling to campus, please check your temperature. If you have an elevated temperature, please take the proper steps as recommended by the CDC. We ask that anyone experiencing COVID-like symptoms or who has had a positive COVID-19 test in the 10 days prior to their planned arrival do not take part in this on-campus visit opportunity. Please view our virtual visit opportunities.

We understand that sometimes plans change. If you are no longer able to join us, please send an email to admissions@newhaven.edu.

We look forward to bringing you an exciting experience and showing you how the University of New Haven may be the best fit for you! 
Talk to an Admissions Counselor
For questions, please contact:
Heidi Erickson
Director of Events and Campus Visitation 
(475) 355-0086
HErickson@newhaven.edu