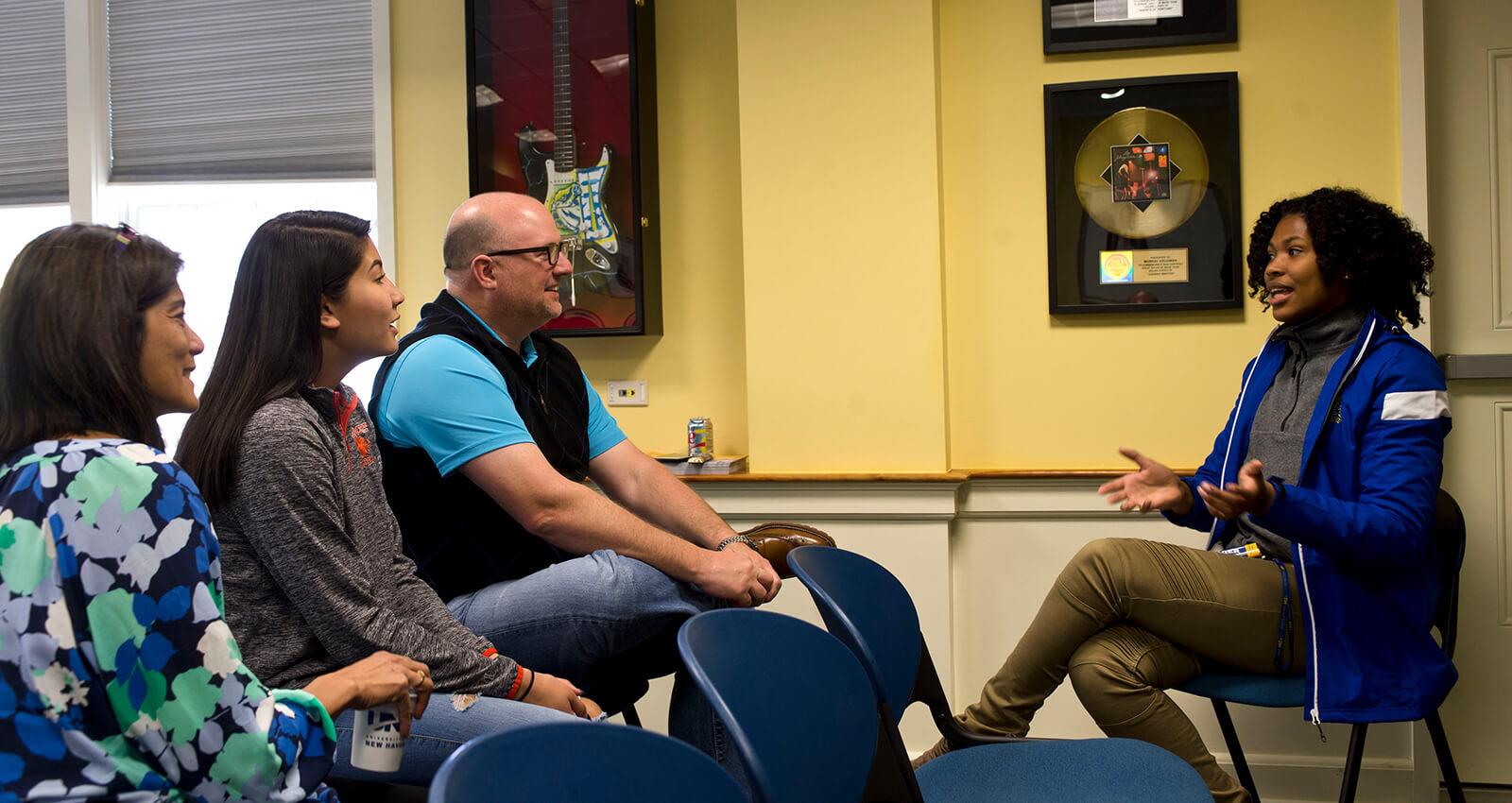 Virtual Admission Interviews
University of New Haven's Office of Undergraduate Admissions is excited to host Virtual Admission Interviews! Admission Interviews are informational and allow you to meet one-on-one with a member of our admissions staff and have all of your questions answered. While an interview is required for seniors who apply under our Early Decision admission program, it is certainly recommended and welcomed for all prospective seniors. Students interested in transferring to the University or enrolling on a part-time basis are encouraged to contact their transfer enrollment counselor for more information. Interviews last approximately 20-30 minutes.

If you are interested in coming to campus to participate in your Admission Interview in person, please email Sabrina Foote, at sfoote@newhaven.edu. 



Please select a date and time of your choice below.
Talk to an Admissions Counselor
For questions, please contact:
Sabrina Foote
Events Coordinator